VIRTUAL OPEN EVENING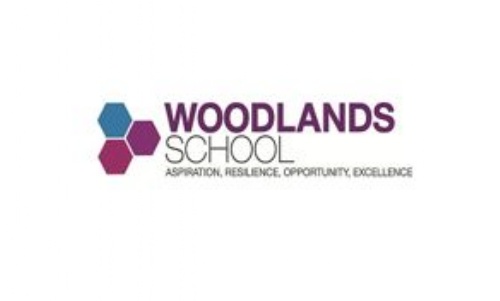 THURSDAY 24th SEPTEMBER 2020
HEAD TEACHER'S WELCOME - Our Vision
TOUR OF OUR SCHOOL
Join our Head Boy and Head Girl as they tour our state-of-the-art building.
CURRICULUM AT WOODLANDS
Learn about our broad, balanced and interleaved curriculum designed to support pupils in their academic journey with us and set them up for success in the wider world.
THINKING SCHOOL
Learn about our innovative research backed 'Thinking School' model, which encourages long-term memory retrieval and teaches the necessary metacognitive skills for life post Woodlands.
PASTORAL NEEDS
All of our young people are part of our Woodlands Community and we teach our pupils to be kind and respectful to all. We have a robust pastoral structure in place to support all pupils to ensure that they are all supported during their time at Woodlands and in the right frame of mind to engage in learning and thrive in an educational setting.
SAFEGUARDING AND WELLBEING
Pupil safety is our number one priority! Learn about the measures and support we put in place to ensure all pupils in our Woodlands family are safe and healthy including the work we do to support pupil wellbeing.
SEND - Enhanced Speech and Language Provision
Woodlands is a diverse learning community! Discover the Special Educational Need support on offer to our young people to help them overcome any barriers to learning, ensuring all of our pupils have the opportunity to fulfil their potential.
ELITE PLAYER DEVELOPMENT (EPD)
Renowned for our sporting success at both a regional and national level, learn about our EPD programme designed to nurture sporting talent and encourage pupils to compete at a professional level.
MEET THE FACULTIES
Take the opportunity to meet our Maths, English and Science teams and discover what you were learn at Woodlands.
For information on the other subjects offered at Woodlands, please visit the curriculum area on this website by clicking here.
PUPIL EXPERIENCE
Meet some of our pupils and find out what life is like at Woodlands. Filmed by Pupil Voice.
LIVE Q & A Session- Thursday 24th September 6.30pm
We hope you have enjoyed our Virtual Open Event and have gained an insight into what we stand for at Woodlands and what we are trying to achieve. We appreciate that you may still have some questions for us and consequently our Headteacher, David Wright, will be hosting a live online Q & A session at 6.30pm.
Here is the recording of the live Q & A session from Thursday 24th September:
ADMISSIONS
Applying for a secondary school place must be done through Essex County Council, the deadline for all applications is 31st October 2020. The national offer day is 1st March 2021. Please click on the link for further information:-
https://www.essex.gov.uk/apply-for-a-secondary-school-place
APTITUDE TESTING – Pupils with an aptitude for Sport or Performing Arts
Should your son or daughter have a specific talent in either Sport or Performing Arts, or indeed have the potential to develop a talent, then they may qualify for one of our 30 allocated places (10% of the published admission number) and will receive professional support and advice to help them fulfil their potential.
Should you wish for your child to take part in our Sport or Performing Arts Aptitude Test please click here for further information. Please note the deadline for submitting a SIF form is Friday 2nd October.