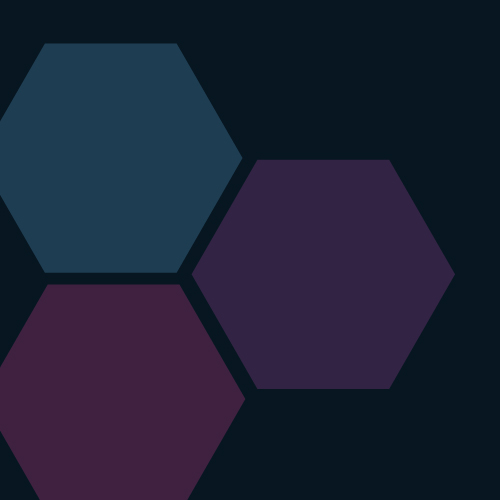 Online Learning 2021
Published 07/01/21
Woodlands School - Remote Learning Information for Parents and Carers
If you/your child have e-mailed homelearningsupport and have been through the FAQ + Solutions sheet that was sent in response, but you/your child is still having technical issues, please fill out this form: Woodlands School - Home Learning Support
If you/your child is missing lessons or Tutor Times on their Microsoft Teams calendar, please fill out this form: Live Lesson(s) Not Appearing On Microsoft Teams Calendar
If you have another concern about online learning, please contact your/your child's Head of Year via e-mail.
Dear parent/carer,
Recently, I wrote to you to outline our plans for online learning this term. Following the government announcement that secondary schools will not re-open to most pupils until after the February half-term at the earliest, we have outlined detailed instructions below, on how to access online learning. Please read through this carefully if your child is unsure how to access their lessons on Microsoft Teams. Links to videos have been provided through this letter, which will provide pupils with additional support. Please ensure your child has watched these.
We may well add more advice to our website should parents/carers request it.
The online learning process explained below applies to all of our pupils during this half-term. Once the government announces that pupils can return to school, this process will also apply to any pupils who are unable to attend school but not ill. For example, a pupil who has tested positive for COVID-19 but is not suffering adversely from symptoms.
Here is a video from Head Teacher Mr Wright, explaining our online learning process.
How is online learning changing at Woodlands School?
From the week commencing 11th January, our online provision will change. All pupils will receive live video lessons, delivered by their normal teachers, on Microsoft Teams. This means that, following their normal school timetable, pupils will have five hours of live lessons each day (six hours if Year 11 pupils have period 6 that day), from their class teacher, mirroring exactly their in-school provision. They will be able to join their peers in their normal lesson and will continue to make progress with their curriculum as planned.
How does my child log into Microsoft Teams?
Your child may have already downloaded this as a programme on their PC/laptop. If not, they can access Teams online. To do so, they should follow these instructions:
Go to https://www.office.com/ (you can also find this page by searching 'Office365' on Google)
Click on, 'sign in.'
Sign in using your school e-mail address and password.
You will be taken to the Office365 home page. On the left-hand side, you will see a column of icons. Scroll down and click on the icon that is purple with a T that looks like this:
e. Click on, 'use the web app instead'.
f. You will now be logged into Microsoft Teams.
If your child needs an introduction to the basics of Microsoft Teams, they can watch this video: Logging into Microsoft Teams
What does my child need to do each day?
Briefly, each school day, all pupils will be expected to do the following:
Log into Microsoft Teams before 9.00am (on Mondays, at 8.30am, you will also need to complete the Wellbeing Quiz on your Tutor Group Teams).
Check what lessons you have that day on the calendar (you will have 5 each day; possibly 6 is you are in Year 11.)
Attend all of your live lessons with your teacher. (How to Join a Live Lesson on Microsoft Teams)
Complete your work either on your laptop/PC (through Word or Office365 Word) or with pen and paper (but if you do this, you must take a photo of your work).
At the end of each lesson, you must go onto your class' assignment and turn in your work. (How to Turn in Work on Microsoft Teams).
How does my child access live lessons and complete their work on Microsoft Teams?
We recently provided a PSHRE lesson to all pupils on everything they need to know about Microsoft Teams, live lessons and what is expected of pupils while they are learning from home. This has been provided to all pupils on Microsoft Teams, but you can view a video version of the lesson here:
If you do not need to view the full video, you can see video clips of the key instructions below:
How to join a live lesson on Microsoft Teams:
How to turn in your work on Microsoft Teams:
How to organise your work on Office365 (watch this if you use the online version of Word or PowerPoint):
How to download Microsoft Office for free (this will mean you don't need to use the online version of Word or PowerPoint):
What if my child is too ill to complete work from home?
If pupils are not able to attend school, they are expected to attend all live video lessons via Teams.
If your child is too ill to complete school work from home, please contact: homelearningsupport@woodlandsschool.essex.sch.uk to confirm this.
How will my child's learning be monitored?
Each day, teachers will be checking the attendance of each pupil for each live lesson. They will also check to ensure all classwork has been turned in via Microsoft Teams as requested, and that the work has been completed to a decent quality.
If pupils do not regularly attend live video lessons and turn in the classwork they have completed from home via Teams, they will be asked to attend a virtual meeting with their form tutor each day at 8.30am to discuss their home learning, until they have caught up all of the classwork they have missed. We will write to parents/carers if their child/ward is required to attend these meetings due to a lack of engagement with home learning.
We hope you can appreciate that we have put this process in place to ensure our pupils are supported as much as possible with their home learning and can continue to make excellent progress. It is an ambitious goal to provide five hours of live lessons each day for our pupils, but we believe this is the right decision as we are determined to ensure our pupils continue to thrive and pursue their aspirations, despite the current challenges we all face.
My child doesn't have Microsoft Office (e.g. Word, PowerPoint) on their laptop/PC. How can they complete their work?
Pupils can either complete their work on Microsoft Word or they can complete it on pen and paper. However, if they complete it on pen and paper, they should take a photo of their work on their laptop/PC and hand this photograph in on Microsoft Teams.
If your child does not have Microsoft Office (e.g. programmes such as Word, PowerPoint etc.) on their laptop/PC, they can download these programmes for free. Instructions of how to do this can be found here:
Alternatively, if your child has trouble downloading Microsoft Office, they can use the online version of Microsoft Office, called Office365, and use the online version of Word. Instructions of how to do this can be found here:
What do I do if my child does not have access to a laptop/PC/tablet?
We intend for all pupils to be able to access live online lessons. If your child does not have access to a laptop, PC or tablet for the length of the school day, or there are issues with internet connectivity in your home, please contact tcu@woodlandsschool.essex.sch.uk and we will arrange support with devices wherever possible.
What do I do if my child does not have internet connectivity at home?
As a school, we will look to provide 4G routers to pupils without internet connectivity wherever possible, however we do have limited resources.
If your child or children are currently working from a tethered or mobile hotspot through a mobile provider rather than fixed broadband, the Department for Education is working with us and some mobile providers to increase data allowances to July 2021.
Networks currently supported are:
EE
Sky
Smarty
Tesco Mobile
Three
Virgin Mobile
If you are on one of these networks and do not have fixed broadband please complete this form by Wednesday 13th January: Woodlands School Data Increase Form
After this we will forward your request to the DfE on your behalf. If you are on another network, please contact their customer services team to explain the situation.
As a parent/carer, can I check what work my child has been set on Microsoft Teams?
If a parent/carer would like to view the work their child has been set, Microsoft Teams can be downloaded onto a phone. It is available on the Apple App Store and the Google Play Store. You will need to enter your child's school e-mail address and their password (this is the normal password your child uses to log into the computers at school).
Online Safety During Remote Learning
Ensuring your child is safe online, particularly during the current lockdown, is very important. Advice and guidance from my colleague Mrs Tuna, our Assistant Head Teacher – Safeguarding Lead, has been provided as an additional attachment to this letter.
If you have any queries or concerns, please do not hesitate to contact me at: ero@woodlandsschool.essex.sch.uk
Kind regards,
Ethan Roberts
Deputy Head Teacher – Curriculum and Raising Standards
Read More