Chocolate celebration yule log
Chocolate celebration yule log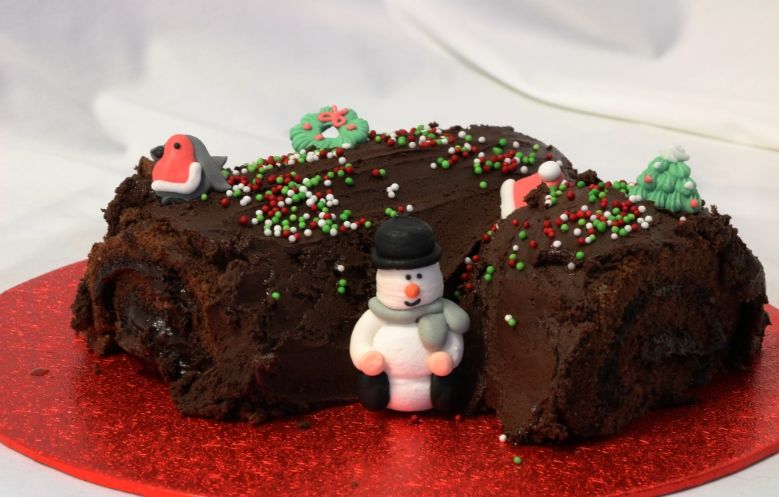 Preparation 10 mins Cooking time 15 mins Makes 8
Ingredients
75g unsalted butter, softene
150g icing sugar, sieved
15g cocoa powder
2 tsp milk
1 large chocolate filled readymade Swiss roll
1 small cake card
Decorations
Method
Cream this softened butter and sieved icing sugar with a wooden spoon.
Add the sifted cocoa powder and mix well.
Stir in the milk and beat to a soft consistency.
Place the Swiss roll onto a cake card.
Use a palette knife to carefully cover the Swiss roll with the butter cream.
Sprinkle with decorations.