Data protection
We at Woodlands School comply with all legal requirements and take the responsibility of all data we hold seriously. The details below explain more.
Mr Paul Roth is our Operations Manager who leads on all matters pertaining to Data Protection.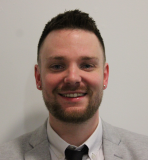 Mr Paul Roth - PRo@woodlandsschool.essex.sch.uk
Click the links below for Data Protection documents.